The use of Woodward Park, including the basketball court, baseball/soccer field, picnic area, and the young children's playground, is open to all, including non-residents. Specific facilities may be reserved for any day for a one-time non-recurring use, such as family picnics.
Town residents, property owners, and those sponsored by residents, may reserve use of the soccer or baseball fields for sports practices. A special field permit is required. For reservation information call the Town Office at 301-926-2256. Vehicular access to the park is limited to the hours between 8:00 a.m. and 8:30 p.m. or dusk. Parking is restricted to the graveled parking areas along Oak Street. Parking is not permitted along Grove Road.
Applications for use of the Athletic Field
At their January 12, 2009 meeting, the Town Council voted to use the following dates as the earliest time that a permit for use of the athletic field can be submitted.
Spring Permits: January 15th
Summer Permits: April 15th
Fall Permits: July 15th
Field closes on November 1st.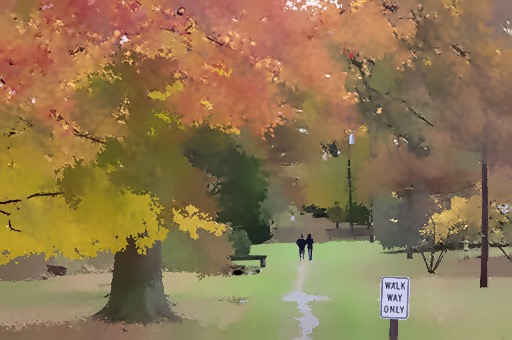 *Any party who is interested in volunteering to be a sponsor of a permitted group should contact Kathie Evans (301-869-7816).
Arboretum
In 2007, the town nursery, located in southeast Woodward Park, was redefined as an arboretum. Notable species in this parkland include woodland natives like the fringe tree, as well as varieties of oaks, hollies, maples, and dogwoods. Learn more