Washington Grove and its residents, in concert with Montgomery County and Maryland, can take steps to significantly reduce our carbon footprint. The Washington Grove Sustainability Committee helps the Town and its residents fight climate change.
Climate Actions Grovers Can Take
Also Consider…
In Your Home
In Your Yard
To Reduce Waste and Plastic
---
Committee News
The latest activities of the Sustainability Committee are described in the Committee's section of the most recent monthly Town Bulletin. You can find the bulletin on the right side of the home page, under "Latest Town Bulletins".
Yard Tools for a Greener Grove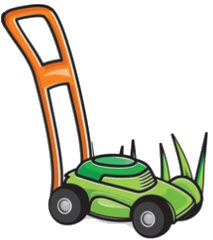 Want to learn more about your neighbors' gas-alternative blowers, chainsaws, edgers, hedge trimmers, leaf vacuum-mulchers, mowers, pruners, string trimmers or other yard tools? 
Or do you own a gas-alternative yard tool, and you'd be happy to answer questions about it and/or loan it to a neighbor? Join the discussion at Yard Tools for a Greener Grove on Google Docs.