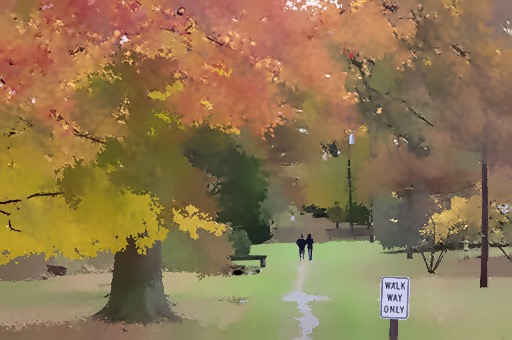 Notices from the Mayor
Christmas Tree Disposal
Beginning in late December, Christmas trees will be picked up roadside. When you place your tree out for collection, please remove all tinsel, ornaments, the stand and any other metal.
Deer Fences Down
Residents are reminded that deer fencing should have been taken down by November 30th per Town Ordinance 3.328(g). Thanks!
Upcoming Events
Sunday, December 10, 7:00 pm: Join fellow movie-lovers in McCathran Hall for the delightful comedy Moonstruck. Spend a moonlit night in Brooklyn humming Italian opera!  Cher and Olympia Dukakis won acting Oscars and are joined by Nicolas Cage, Vincent Gardenia, and Danny Aiello. Moonstruck's classic lines are too many to count! 

If you're purchasing tickets at the door, single tickets cost $7; a set of five costs $25. 
Thursday, December 14, 7 – 9 pm: 

Community Stories: Year End/Beginning Traditions.

Join your neighbors in an evening of online storytelling. What do you do to mark the end or the beginning of the year? Do you have a holiday, celebration, or ritual that is an important part of this transition? Come share your story with us! We are excited to learn from you! Register here to indicate whether you'd like to be a storyteller or just listen, and to get the link; you will receive the link shortly before the event starts.
Thursday, December 28:

Recyclable Yard Waste Collection ends.

This service will resume in early March.
Friday, January 5:

Leaf Collection by Green Earth ends.

There will be a final collection in the Spring.
Weekly Events at McCathran Hall:

Sundays, 5 – 6:30 pm:

New! Chess-Nuts Chess Club.

Come join other chess nerds for 30-45 minutes of lessons, followed by 45 – 60 minutes of games. Learn more here.
Tuesdays, 6 – 7 pm: 

An all-levels slow-flow yoga class with

Ingeborg McCright. 

RSVP to Eva Patrone and bring a waiver form (PDF) to your first class.  Classes are free to Grove residents, with a suggested donation of $5-$10, and are $10 for non-residents.  Ingeborg accepts cash or check.  Learn more here.
Wednesdays, 11 am – 12:15 pm: 

Tai chi with Claire Rosser.

  Sessions are free to all.  Learn more here.
Restrictive Deed Covenants in Washington Grove
More than 100 properties in Washington Grove have been identified as burdened by a restrictive deed covenant imposed by the Town between 1929 and until 1953.  These covenants barred sale to "anyone of a race whose death rate is of a higher percentage than that of the white or Caucasian race."
In 1948, the Supreme Court declared that racially restrictive covenants were unenforceable by States;
In 1968, the Fair Housing Act made it illegal to add these deed covenants; and
In 2021, the Town Council amended the Washington Grove Zoning Ordinance to declare these restrictive covenants as terminated.
However, despite being declared unenforceable, illegal, and terminated, such deed covenants show up when searching County Land Records.
During the past year, 16 Grove property owners, through the help of  RASEC and Charlie Challstrom, have filed Restrictive Covenant Modifications in the County Land Records to explicitly strike out this language. But more than 100 remain.  Town residents who want to know whether their property is one of these or who want assistance with the process of modification in County Land Records should contact Charlie via email.
News You Can Use
---
Finding Home Health Care Services Can Be Difficult
View this New York Times guide to finding an aide to help an older person stay safely at home.
Sections of Metro Red Line Down for the Holidays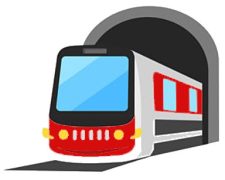 Metro's Red Line will not be operating between the Dupont Circle and Gallery Place stations between Dec. 18 and Dec. 30, and between Dec. 22 and Christmas Eve, there will be no Red Line service between Dupont Circle and Union Station.  View more info from WaPo.
Need a notary?
Contact Mary Challstrom or Amanda Roberts.
Going to Europe soon? You may have to pay a new entry fee.
Starting in mid-2025, an $8 European Travel Information and Authorization System (ETIAS) application will be required for U.S. travelers to enter E.U. countries. Most applications should be processed within minutes of applying, but prospective travelers should expect to receive an application decision within four days. Learn more from the E.U. website and from the Washington Post (note that the July 2023 Post article is now outdated in that it states that the program starts in 2024; the program will now start in 2025).
---
>> Older News You Can Use articles that have been removed from the home page are available on the News You Can Use Archive page.

Terri Johnson and Marida Hines are collecting new, unwrapped toys and books for children (toddlers to age 14) for Toys for Tots.  This highly respected annual holiday campaign is sponsored by the U.S. Marine Corps Reserve. You can leave toys in the box in their carport (see the directory for their address).  Email Terri with any questions.  The donation deadline is Monday, December 11.  We know that shopping for pre-teens can be challenging! Toys for Tots suggests the following for this age group: sporting equipment/bags/balls; books, backpacks, cosmetics, purses, watch/wallet gift sets; bath gift sets, board games; radio control cars/trucks; hand-held electronics; skateboards/helmets. 

Town Council Meeting Agendas and Minutes
Should you wish to review draft minutes, please contact the town clerk or the mayor.
---
December 11, 2023 Meeting

Minutes – not yet available
November 13, 2023 Meeting

Minutes – not yet available
Older agendas and minutes can be found on the Agendas and Minutes of the Town Council and Commissions page.
Historic Preservation Commission
Mayor and Town Councilors and their Areas of Responsibility
Town Office Contact Info
---
McCathran Hall
300 Grove Avenue
PO Box 216
Washington Grove, Maryland
20880-0216
Town Office
Located in the lower wing of McCathran Hall, the office is usually open 9:30am – 12:30pm; and 1:00pm – 5:00pm. Town Clerk Kathy Lehman is available to answer your questions. Please drop by, call the office at 301-926-2256 or send an email to [email protected].
Resources to Learn More about the 2023 Tax Credits for Electric Vehicles (EVs)