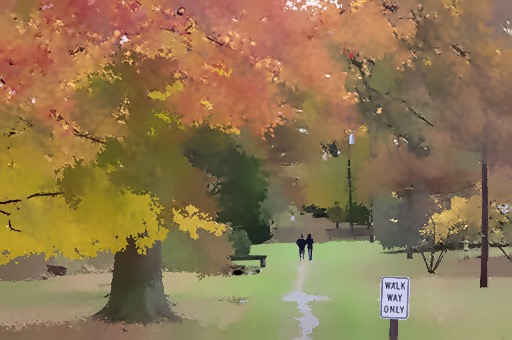 Summer in the Parks 2023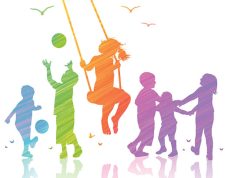 The Grove's summer camp for kids, Summer in the Parks, will be held this year June 27 – July 21.  SITP is open to Town residents and non-residents who are rising kindergarteners through rising 7th graders.  Learn more about this year's camp on the SITP page.
Swim Instructor Needed at Maple Lake
Afternoons during the month of July; pay is $20/hour; contact Sung Chang or John Hutchinson for details.
Volunteers Needed to Water Our New Trees
Fourteen new trees (oaks, dogwood, redbuds, service berry) were planted in the East Woods along McCauley, Frankland, and Cherry walking trails to replace lost trees and support the tree canopy. We are looking for volunteers, individuals, or families who can "adopt" a new tree and water it once or twice a week, depending on rainfall. Can you help? If so, please contact Joan Mahaffey.
Upcoming Events
… in the Grove …
Friday June 9, 5:30 pm: Join us for the

inaugural Washington Grove Yappy Hour

on Friday, June 9 at 5:30 pm at the Dog Spot in the West Woods. We'll have signature cocktails like the Bark & Squirmy and Puppermint Ice Tea, but welcome refreshments to share! Dogs can register on site or in advance by downloading and completing this form (PDF). For more information, reach out to Liz Gillanders or Ali Faupel.
Saturdays June 10, June 17 and July 8, 9 am – noon: RASEC will be hosting virtual discussions on the film Deconstructing Karen.  Join a conversation about racism and white supremacy and the ways these are upheld every day. The June 10th session is only for people who self-identify as women; the June 17th session is only for people who do not self-identify as women; and the July 8th session is for all who attended either of the June sessions. Register here.
Saturday June 10, 11 am:

EV charging stations ribbon cutting!

Join us at the intersection of Center Street and Chestnut Road for the ceremony.
Thursday June 15, 7 – 9 pm: 

Community Stories: "Freedom". 

RASEC invites Washington Grove residents and residents from neighboring communities to share stories around a theme of freedom. Freedom means something different to everyone. For some it might be about a total sense of freedom or empowerment. For others it might mean freeing themselves from situations, thoughts, or patterns. This event will provide a forum to share and honor our stories about freedom. Use this link to register and let us know if you want to share a story or be an audience member.
June 23 – 25: 

Music Weekend!

  Schedule of events:

Friday June 23, 5 pm, Maple Lake:

5 – 6 pm: children's singalong
6 – 7:30 pm: Grove musicians will lead the town in a campfire singalong (bring your own dinner; s'mores will be provided)

Saturday June 24:

HPC speaker mid-day (more information will be provided as we approach music weekend)
6 – 8:30 pm: Live music under the stars at the Gazebo. Bring your own dinner and a blanket! Snow cones and popcorn will be provided.

Sunday June 25, 10:30 am – 12 noon: Enjoy a jazz POTLUCK brunch at the Gazebo. Mimosas will be provided.
Friday July 14th, 6 pm:

Children's Youth Recital:

More details will be provided as the date approaches.
… and Nearby

Casey Community Center Farmers Market
Every Thursday through November, 11 am to 2:30 pm:   Enjoy some fresh locally grown fruits and vegetables; come get some eggs, beef or pork ready to put on the grill; bring home some savory homemade breads or artisan sweets; get some fresh ground coffee.  See their food truck calendar and learn more about the market. Casey Community Center, 810 South Frederick Avenue.
News You Can Use
---
Resources to Get Through Tick Season
Learn:
CSX Train Blocking Aitcheson Crossing?  You Can Report It.
Although trains that block crossings are not breaking any federal laws, they may put public safety at risk.  The Federal Railroad Administration tracks the location and impacts of blocked crossings in order to learn where, when, for how long, and what impacts result from blocked highway-rail grade crossings.  There may be legitimate operating and/or safety-related reasons for a crossing to be occupied by a slow or idling train.  You can locate the at-grade Aitcheson Crossing on a map and report that a train is blocking it here (the crossing number is 140 505 S, and CSX refers to it as the "Ridge" crossing).  Note that this form should not be used to report emergencies.
MoCo Now Accepting Mattresses and Box Springs for Recycling
Residents can now drop off mattresses and box springs at the Transfer Station
and Recycling Center in the upper lot, across from the household hazardous waste program area.  Before you drop your items off, make sure they are deemed acceptable (crib mattresses, futons, pillows and pillowtop mattresses, for example, are NOT acceptable).  View more information on mattress recycling from MoCo  |  View the flyer (PDF)
Need Stamps? Buy 'em Before Prices Rise (Again)
If the Postal Regulatory Commission approves a new postage price hike, stamp prices will increase for second time this year, to 66 cents, on July 9.  Learn more.
---
>> Older News You Can Use articles that have been removed from the home page are available on the News You Can Use Archive page.
Town Council Meeting Agendas and Minutes
Reports from the Town Councilors
Historic Preservation Commission
Mayor and Town Councilors and their Areas of Responsibility
Town Office Contact Info
---
McCathran Hall
300 Grove Avenue
PO Box 216
Washington Grove, Maryland
20880-0216
Town Office
Located in the lower wing of McCathran Hall, the office is usually open 9:30am – 12:30pm; and 1:00pm – 5:00pm. Town Clerk Kathy Lehman is available to answer your questions. Please drop by, call the office at 301-926-2256 or send an email to [email protected].
Doug Tallamy's Presentation "Homegrown National Park"

In this talk, Dr. Doug Tallamy, T.A. Baker Professor of Agriculture and Natural Resources at the University of Delaware, explains to Grovers what they can do to support a healthy ecosystem and why that's important. He describes an approach to conservation that empowers each of us to play a significant role in the future of the natural world.  The talk was sponsored by the Town's Sustainability, Forestry & Beautification, and Woods Committees.  Watch the video on the Sustainability Committee's main page or on YouTube.