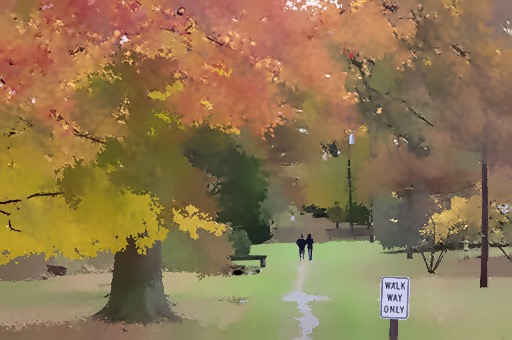 Upcoming Events
In the Grove …
Saturday, September 23, 10 am – 5 pm:

Washington Grove Fall Festival CANCELLED

due to Mother Nature's projected lack of cooperation.
Mondays September 18, October 16, October 30, and November 20, 7 – 9 pm: 

RASEC will present the findings from its Spring 2022 Inclusion and Equity Survey

in a series of five community meetings. In the first four of the meetings, they will share data from specific sections of the survey and hope that the presentations spark discussions and ideas.  The fifth meeting (date not yet scheduled) will summarize and share recommendations that incorporate community feedback from the previous discussions.  Join the meetings on Zoom (Meeting ID: 845 3183 2805, Passcode: 490940) | Learn more about the survey.
Saturday, September 30, 6 – 10 pm:  the

15th Annual Washington Grove

"Bluestober Fest!"

  Join us at the Gazebo (McCathran Hall if it rains) for a fun musical gathering with family and friends as we celebrate the autumn season with acoustic sounds from James Mabry, Jay Summerhour and Eric Selby from 6-7 pm and then enjoy the high-energy blues from Baltimore's own The Gayle Harrod Band from 7:30-10 pm.  This event will be BYO Picnic and BYOB!  Please contact Lawren Selby or Eric Selby if you can help with set-up and/or clean up, or if you have any questions. And, as always, lederhosen are optional!
Weekly Events:

Sundays, 5 – 6:30 pm at McCathran Hall:

New! Chess-Nuts Chess Club.

Come join other chess nerds for 30-45 minutes of lessons, followed by 45 – 60 minutes of games. Learn more here.
Tuesdays, 6 – 7 pm, usually in McCathran Hall: 

Ashtanga yoga.

  RSVP to instructor Rachel Schwartz and bring a waiver form to your first class.  Classes are free to Grove residents.  Learn more here.
Wednesdays, 11 – 12:15 pm at McCathran Hall: 

Tai chi.

  Sessions are free to all.  Learn more here.
… and Nearby

Casey Community Center Farmers Market
Every Thursday through November, 11 am to 2:30 pm:   Enjoy some fresh locally grown fruits and vegetables; come get some eggs, beef or pork ready to put on the grill; bring home some savory homemade breads or artisan sweets; get some fresh ground coffee.  See their food truck calendar and learn more about the market. Casey Community Center, 810 South Frederick Avenue.
Restrictive Deed Covenants in Washington Grove
More than 100 properties in Washington Grove have been identified as burdened by a restrictive deed covenant imposed by the Town between 1929 and until 1953.  These covenants barred sale to "anyone of a race whose death rate is of a higher percentage than that of the white or Caucasian race."
In 1948, the Supreme Court declared that racially restrictive covenants were unenforceable by States;
In 1968, the Fair Housing Act made it illegal to add these deed covenants; and
In 2021, the Town Council amended the Washington Grove Zoning Ordinance to declare these restrictive covenants as terminated.
However, despite being declared unenforceable, illegal, and terminated, such deed covenants show up when searching County Land Records.
During the past year, 16 Grove property owners, through the help of  RASEC and Charlie Challstrom, have filed Restrictive Covenant Modifications in the County Land Records to explicitly strike out this language. But more than 100 remain.  Town residents who want to know whether their property is one of these or who want assistance with the process of modification in County Land Records should contact Charlie via email.
Notices from the Mayor
Changes to Town Ordinances to Allow Accessory Dwelling Units
The Planning Commission invites residents to its next meeting on Wednesday, October 4 at 7:30 pm, where you can express your opinions on potential changes to our zoning ordinances that would allow the construction / establishment of accessory dwelling units (ADUs).  Read the draft changes and find the Zoom address for the meeting here.
Town Council Meeting Agendas and Minutes
Should you wish to review draft minutes, please contact the town clerk or the mayor.
---
September 11, 2023 Meeting

Minutes – not yet available
July 10, 2023 Meeting

Minutes – not yet available
Reports from the Town Councilors
Historic Preservation Commission
September 2023 Meeting

Minutes – not yet available
Planning Commission
September 6, 2023 Meeting

Minutes – not yet available
Mayor and Town Councilors and their Areas of Responsibility
Town Office Contact Info
---
McCathran Hall
300 Grove Avenue
PO Box 216
Washington Grove, Maryland
20880-0216
Town Office
Located in the lower wing of McCathran Hall, the office is usually open 9:30am – 12:30pm; and 1:00pm – 5:00pm. Town Clerk Kathy Lehman is available to answer your questions. Please drop by, call the office at 301-926-2256 or send an email to [email protected].
News You Can Use
---
Need a notary?
Contact Mary Challstrom or Amanda Roberts.
Going to Europe next year? You may have to pay a new entry fee.
Starting in 2024, an $8 European Travel Information and Authorization System (ETIAS) application will be required for U.S. travelers to enter E.U. countries. Most applications should be processed within minutes of applying, but prospective travelers should expect to receive an application decision within four days. Learn more from the E.U. website and from the Washington Post.
---
>> Older News You Can Use articles that have been removed from the home page are available on the News You Can Use Archive page.