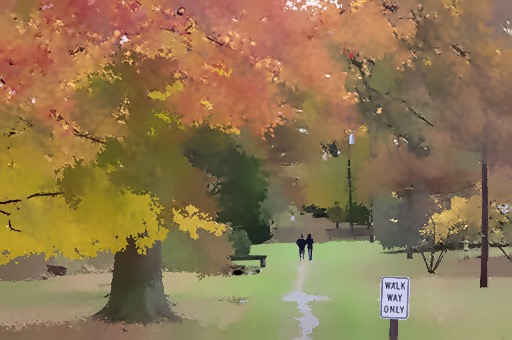 Notices from the Mayor
Change in the membership of the Council

: Gray Yachup resigned from the Town Council effective this month.  Barbara Raimondo nominated Sylvie Favret to complete Gray's term and the Council unanimously approved the nomination. 
Contract

Landsca

pe and Maintenance Services—Request for Comment: The Town Council and mayor are proposing to continue the "experiment" of contracting for maintenance and groundskeeping through FY 23 (i.e., June 2023).  Your comments are solicited concerning successes and failures so far, and your suggestions for improvements to the task request process, and to the Request for Proposals that we will issue for these services in 2023. (You can view the 2022-2023 RFP here).
Upcoming Events and Dates of Note
Wednesday, January 25, 7:00 pm:  RASEC presents

Community Stories: Food Traditions.

Everyone has a story to tell. Every story needs someone to tell it. Food and the traditions wrapped around it tell us so much about where we are from and what we have been through. Storytelling is an essential way of handing down history and customs. This event will combine these two ideas and provide a forum to share and honor our heritages. We look forward to hearing your story. Use this link to register and let us know if you want to share a story or be an audience member.
News You Can Use
---
Resources to Learn More about the 2023 Tax Credits for Electric Vehicles (EVs)
Stay Up to Date with COVID-19 Vaccines Including Boosters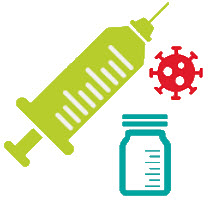 Pfizer and Moderna have developed updated COVID-19 boosters, called "bivalent" because they protect against both the original virus that causes COVID-19 and the Omicron variant BA.4 and BA.5.  As of the middle of December, only about 32% of MoCo residents have received the bivalent booster shot [source].  If you have not yet received the bivalent booster, consider doing so.  If you've already had it, then you should wait until the next booster variation is produced and available.  Here's more information from the Centers for Disease Control and Prevention.
Save a Life!
Montgomery County participates in Maryland's Overdose Response Program and provides free Naloxone training and kits to the community.  The training provides information on common opioids, instructions on how to recognize an overdose and how to administer Naloxone properly.
Running Low on Covid Test Kits?
Also, from WaPo, when you have Covid, here's how you know you are no longer contagious.
---
> Older News You Can Use items have been moved to the News You Can Use Archive.
Town Council Meeting Agendas and Minutes
December 12, 2022 Meeting
November 14, 2022 Meeting
Reports from the Town Councilors
Historic Preservation Commission
January 2023 Meeting

Minutes – not yet available
Mayor and Town Councilors and their Areas of Responsibility
---
Mayor
John Compton
240-432-5700
[email protected]
The Mayor is responsible for all intergovernmental relationships and activities.
---
For Councilors with no contact information listed below, please refer to the phone numbers and email addresses shown in the Town Directory. If you do not have a Directory, please call the Town Office at 301-926-2256, or email the Town Office at [email protected].  Want to write the mayor and all councilors?  Please write to [email protected].
Borders
Eva Patrone
[email protected]
Contracts
Dave Cosson
Dog Park
Christine Dibble
[email protected]
Emergency Preparedness and Safety
Sylvie Favret
Forestry and Beautification (includes memorials)
Barbara Raimondo
[email protected]
Historic Preservation Commission
Robert Gilmore
Lake
Sylvie Favret
Lighting
Barbara Raimondo
[email protected]
Maintenance
Robert Gilmore
Maryland Municipal League
Robert Gilmore
McCathran Hall
Barbara Raimondo
[email protected]
Planning Commission
Christine Dibble
[email protected]om
Racial Equity
Barbara Raimondo
[email protected]
Recreational Events/Recreation Committee
Eva Patrone
[email protected]
Recreational Facilities (Woodward Park, Playground and Tennis Courts)
Eva Patrone
[email protected]
Roads and Walkways
Sylvie Favret
Shady Grove Crossing
Barbara Raimondo
[email protected]
Sustainability
Dave Cosson
Washington Grove Conservation Park
Dave Cosson
Website and Communications
Christine Dibble
[email protected]
Woods
Dave Cosson
Town Office Contact Info
---
McCathran Hall
300 Grove Avenue
PO Box 216
Washington Grove, Maryland
20880-0216
Town Office
Located in the lower wing of McCathran Hall, the office is usually open 9:30am – 12:30pm; and 1:00pm – 5:00pm. Town Clerk Kathy Lehman is available to answer your questions. Please drop by, call the office at 301-926-2256 or send an email to [email protected].
In 2023, let's resolve to…
Invest in big changes when the opportunity arises:
📝 Find out where your home energy consumption can be improved. Learn about conducting an energy audit.
🚘 When you're in the market for a new car, look into electric vehicles.
🏠 When you have to make a change in how you heat and cool your home, learn about heat pumps.
🌞 Switch to electricity from renewable energy by subscribing to community solar electricity.
Make small changes in day-to-day habits, such as:
🪟 Manage window shades, blinds, and curtains: open them to welcome the sun's rays to warm your home and close them to block the sun to keep your home cool.
🧛‍♂️ When phones, tablets, toothbrushes, and other devices finish recharging, disconnect them to stop the electrical drain known as vampire energy.
🧺 Spare the hot water and run your wash on the "Cold" setting; your clothes will almost always still come out clean and you'll save energy.
The Sustainability Committee asks you to be aware of the energy you are consuming and work to use less whenever possible.